New Vision Leadership Team
Our leadership team recognizes the authority of God, and realizes that we are shepherds who serve under the Chief Shepherd, Jesus Christ. We desire to devote ourselves to prayer and to the ministry of the Word. Our purpose as a church at New Vision Ministries is to LOVE those that no one else loves. To REACH those who others deem unreachable. To EQUIP saints to do the work of God & to be FOUND FAITHFUL when Jesus
returns for us.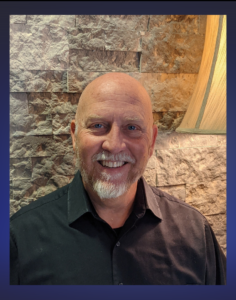 Pastor Scott Mann
Pastor Scott Mann has been leading New Vision Ministries since 2006. His heart and passion is to see people come to know Jesus in a real way. He cares deeply for the people of New Vision and for the community, and his desire is that all would come into a relationship with Jesus. Pastor Scott and Glenna have been married for 35 years and serve together to make New Vision the kind of place where all are accepted, all are welcomed, and all have the opportunity to explore who they are in Christ.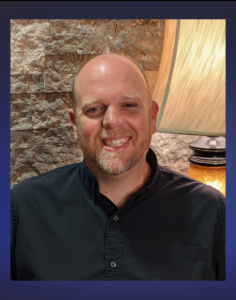 Tommy Freeman –
Worship Leader
Tommy has been leading New Vision in worship since 2006. His heart is to lead people deeper in their relationship with Jesus through music and connect with the Father every time he sets foot on stage. His desire is to see the church, the Bride of Christ, rise up and worship the Father is spirit and truth as we have been called to do. Each service is another opportunity for New Vision to do just that- seek God in worship and respond to God's greatness through music.
When Tommy isn't leading worship at church, he is the frontman for 3:16 Band, a local Christian band with a heart to reach those who are far from God with the Gospel.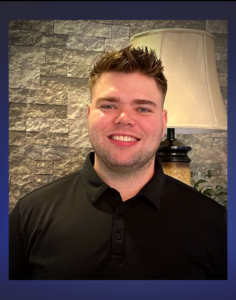 Timothy (Tim) Christopher Children's Ministry Pastor
Pastor Tim aims to introduce children of all ages to Jesus! Pastor Tim has volunteered within our children's ministry for 6 years. He began volunteering as a chaperone during services and special events then progressively became more involved with the ministry in a teaching and evengalism aspect. He was recently promoted to Children's Pastor and is excited to continue ministring to the children and working with their families. His heart is to see children grow in their faith. To have a real and personal relationship with God the Father, Jesus the Son, and the Holy Spirit, and to walk in an anointing that transforms lives around them. We do not believe that there is a junior Holy Spirit but one that operates fully in and through our children. While teaching Biblical truths to the kids is his main goal, he also encourages and teaches them to do their best in school, home, and play because they are to do all things as unto the Lord.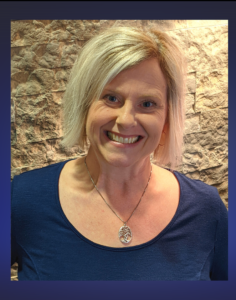 Karen Benfield

– Administrative Assistant
Karen graduated from Gaston College in 2012 with an Associate Degree in Applied Science and Medical Office Administration. She has been the administrative assistant for New Vision Ministries for 3 years and a member for 10 years. Karen re-dedicated her life to the Lord in 2005 and her husband Ben dedicated his life to the Lord in 2006 after attending the New Vision Ministries Valentines Banquet.They will celebrate being married for 16 years this August. Music has always been a big part of their lives. For Karen, singing, playing keyboards and acoustic guitar and Ben playing drums on the praise and worship team is an honor and a privilege, but she continues serving in other areas such as the Nursery, Agape Ministry, & Cleaning Crew. Her music ministry goes beyond the church; it is an outreach to the surrounding community. Karen, along with some faithful women of the church, sing as vessels being poured out for God's glory. In the end, her mission is to be found faithful in the eyes of our Lord and Savior, seeking and saving that which is lost.
Anita Neagle
Administrator/Productions
Anita has been in leadership with New Vision Ministries since 2008 and part of the full-time staff for 5 years. She is our Administrator and is over productions. She has served in different aspects of the church and helps the various ministries cordnate events, mission trips, fundraisers, etc. She has a passion for ministry, seeing souls saved, and helping take others deeper into the word of God. She has a belief and passion to see an awakening in the church and in our culture. She is here and ready to help us move forward as a church body to empact our community.
You may contact Anita via email at nvmyouthdirector@yahoo.com
Service Times: Sunday Morning 10:30 Wednesday Bible Study 7PM
Office Hours: Mon – Thurs 9AM-2PM Phone: 704-736-0902 Address: 661 Clarks Creek Road, Lincolnton NC 28092