Small groups are a great way to grow in faith and build meaningful relationships.
At New Vision Ministries, you'll find a variety of groups that meet different days and times during the week, and at different locations throughout the community to study and discuss a book of the Bible or topics relevant to life.
Our 2020 Spring Small Group session is about to begin ! We have some great classes being offered and a lot of positive feed back! Our Spring Small Groups will begin in February and Registration will kick off in January so make plans to join one now! After all……who wants to do life alone?
DUE TO COVID19 AND IT'S EFFECTS WE WILL RESUME SMALL GROUPS IN THE FALL THE REGISTRATION CATALOG AND REGISTRATION LINK WILL APPEAR HERE NEAR THE END OF THE SUMMER.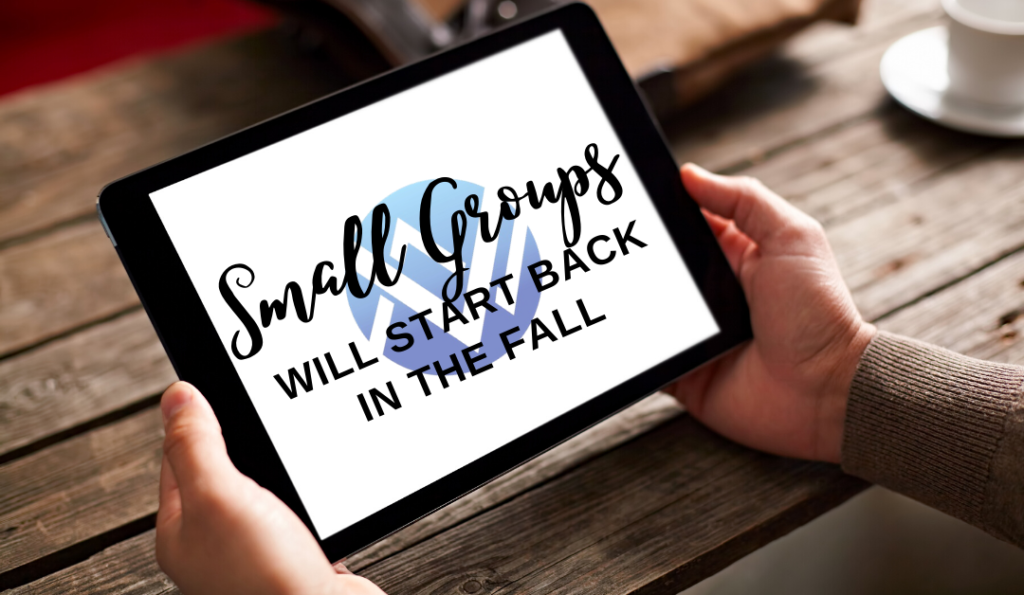 REASONS TO BE IN A SMALL GROUP
Grow your faith. Small Groups provide a way of doing life together that tremendously assists spiritual growth.
Build relationships that matter. Whether in times of crisis or celebration, Small Groups become family, providing support and encouragement.
Learn to Walk with God. Small Groups are a great place to study the Bible, ask difficult questions, and learn to apply God's Word to our everyday lives.
Discover your purpose. Small Groups move us from being spectators to participants by allowing us to use our gifts and talents as we serve others.
Small Groups are Jesus' model. Though He spoke to large crowds, He spent most of His time with 12 disciples, life-on-life, one day at a time.
Service Times: Sunday Morning 10:30 Wednesday Bible Study 7PM
Office Hours: Mon – Thurs 9AM-2PM Phone: 704-736-0902 Address: 661 Clarks Creek Road, Lincolnton NC 28092